Looking For Your Next Rehab Project in Cleveland Ohio? Find It Here!
Get Insider Access To The Best Cleveland Rehab Deals In Your Area Before They Ever Go On The Market.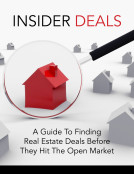 Get Access Now
Get your FREE copy: "Insider Deals - A Guide to Finding Real Estate Deals Before They Hit the Open Marke."